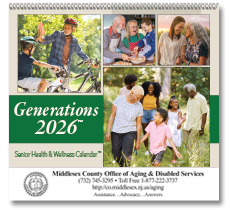 Your Personalized Copy on the Bottom Message Imprint Area
With your minimum order of 200 calendars, we personalize the bottom message imprint area with your custom copy—seen every day of the year!



Your Custom Inside Back Cover
With your order of 500 or more calendars, we'll create your own custom inside back cover. Contact us for creative examples of client inside back covers.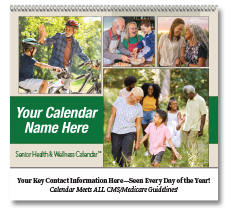 "Name Your Calendar"
With your order of 1,000+ calendars, you can name your own calendar! The upper left corner of the calendar is reserved for your name and logo printed in black ink.

Your Own Custom Calendar Cover
With your order of 3,000+ calendars, we'll create your own completely custom calendar cover combined with our existing inside calendar pages. You can provide your own photos, or we can supply photos (at a small additional cost).